MiraK Pest Control 416-316-4987
We provide the best Pest Extermination services in
greater Toronto area (GTA)
Pest Control Brampton
Call us for a Free Quote
pest control Oakville Exterminator
pest control oakville exterminator:  Mirak pest Control has been providing the best services in the Greater Toronto area for many years. Our main branch is in Milton. Our corporate offices are located in many towns in the Greater Toronto areas. We strictly follow integrated pest management to serve our customers.
Being an environment friendly company, we use pesticides as a last resort. With our years of experience, we are experts in our job. Either we will get the job done or we will return your money. This is the reason that we provide 100 % money back guarantee.
Our technicians are highly trained and fully licensed by the ministry of environment. We are expert in delivering the best services in Greater Toronto area. Mirak pest control provides the lowest prices in GTA. Our technicians are fully insured and bonded.
Our team of polite and knowledgeable technicians will not just treat your house. They will first do a detailed inspection to find out the root cause of the problem. Furthermore, our technicians will discuss the accurate source of infestation with you.
bed bugs exterminator oakville
Best pest control services: Our technician educates our customer on all precautionary measures to prevent infestation in future. We provide 90 days money back guarantee under certain conditions. We strongly expect from our valued customers to follow our instructions. Money back guarantee will be deemed void if our instructions are not followed.
As a reputable company in Milton, we also provide monthly and seasonal pest services to the business in GTA. We will provide you detailed instructions to prevent pest problems in future. We are just one call away to get you rid of any pest you are dealing with
Why choose our services ?
We are leaders in the industry, with a team of expert and knowledgeable technicians. Our bill will not surprise you as our rates are lowest.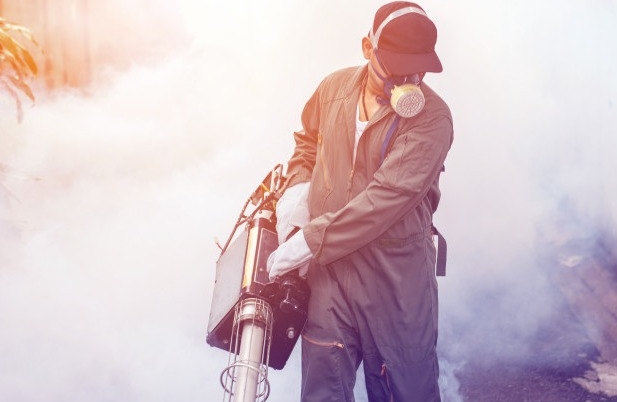 pest removal oakville
Cockroach is the most common pest living among humans. Although an untidy home is their favorite place, where they can have easy access to food and water. However cockroaches can be found in nice and clean houses as well. Our one time treatment will exterminate them once and forever.
Bed bugs Removal
Bed bugs removal is our specialty. Our technicians are experts in bed bugs removal. There can be a number of possibilities of getting bed bugs. One of the most common sources of infestation is used furniture. They can also hitch a ride on your clothes by visiting an infested house. One less common source is hitch ride from a motel.
Rats and mice control
Rats and mice not only spread diseases; they also cause structural damage. Rodents contaminate our food. Mouse traps, glue boards or using other DIY techniques wouldn't control mice. Our licensed exterminators are experts in rats and mice removal.
Testimonials
"It is nice to work with mirak pest control. Their staff is punctual, polite and knowledgeable. We got rid of our pests in just one single visit. They answered all our question in very technical way"
."

"Great job done by mirak pest control. They help us get rid of our pest are surprisingly low cost. They did a thorough inspection followed by pest treatment. They help us educate, how to prevent pests in the future"

David & Jennifer
Happy Client
"Their technicians were on time. They took great care of not only my house but they also explained me the reason why I got the pests. They are honest and hardworking individuals. It was nice to work with them"

Ross N. Haynes
Happy Client
pest control Brampton
Local Pest exterminator
We will remove pests from your home and business at most affordable cost