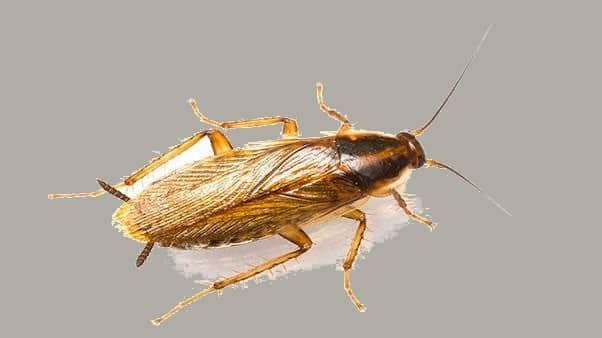 How to eliminate cockroaches
Cockroach Elimination:  Although unclean house is the best place for cockroaches to thrive, clean houses are not immune to infestation. Cockroaches can be brough to a clean and tidy house by hitchhiking, a card board box or in grocery items.
They are most common pest found in residential complexes. Our houses provide all the life necessities, a cockroach need to live and multiply. Cockroaches are nocturnal, you wouldn't see them in the day unless the infestation is too much. They are usually active at night. They stay in their hiding places in the day light. Usually they are found kitchen, where they get easy access to food.
Cockroaches are filthy
They are one of the filthiest pests, as they crawl in to washroom or garbage bin while their next destination will be our food. They spread feces and urine anywhere they crawl. It is proven that cockroaches transmit salmonella, staphylococcus and even leprosy.
How to eliminate cockroaches
Cockroach elimination: There are many types of cockroaches. However most common species is the German cockroach. This species is more common in houses and very rarely outside. Adult German cockroach is light brow in color and about half inch long. A single female cockroach can produce thousands of new cockroaches in year.
Cockroaches in the kitchen
Kitchen is the most favorite place for German cockroach. They are thermotropic, that means they hide in places where their top and bottom both touches the surface. For this reason, they usually hide in the tiny cracks in the kitchen cabinets. It should be note that they can also be found behind the fridge, stove and refrigerator. Alternatively they often travel between rooms or adjoining apartments via walls, ceilings, pipes, wires and other openings.
Cockroach elimination
Indeed we would strongly recommend to call mirak pest control to eliminate cockroaches immediately. Using do-it-your-own techniques are counter productive. Moreover you may do more harm than good. Cockroaches population may exponentially increase while using DIY techniques. However, the best technique is to control your garbage and food. Garbage should be stored in tight lid container. Don't leave left over food anywhere in the house. Loose food item should be store in air tight jars. Never leave dirty dishes over night. Repair leaking faucets and keep your house thoroughly clean. Call mirak pest control for guaranteed cockroach removal.